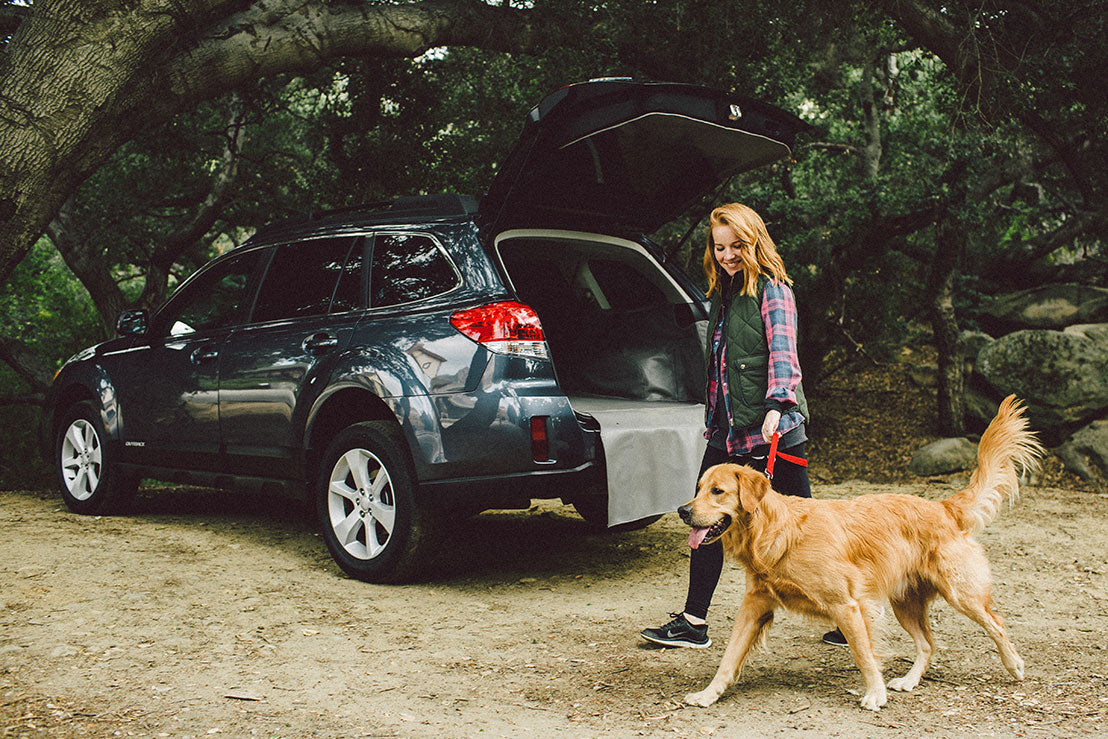 Hamilton Ultimate Pet Liner
Protect Your Vehicle For Resale With the Only Custom Made Cargo Liner Available
The Ultimate Pet Liner is the most comprehensive coverage you can have in the rear cargo area of your SUV, car, or hatchback. Our custom made SUV cargo liner provides excellent floor, side panels, and back coverage to your 2nd and/or 3rd SUV sets, including the top sections. Because of those features, you will be protecting your SUV cargo area, car trunk space, or hatchback from all types of wear - as well as its resale value.
The Ultimate Pet Liner is easy to install, easy to clean, and made with durable vinyl that is specifically measured and sewn for each vehicle we offer. Our car and SUV cargo liners provide cut-outs to not block or cover compartments, speakers, split-folding seats, handles, luggage bracers, hinges, or rear cup holders.
Aside from keeping your factory cargo area free from mud, spills, tears, dirt, and scratches caused from everyday living, it is also perfect and was originally designed for dog owners that travel with their pet. That fact offers additional care-free pet protection from shedding, bites marks, drool, and potential potty accidents.
The Ultimate Pet Liner cargo liner is designed, made in, and ships from the USA in our Los Angeles based manufacturing plant. We guarantee The Ultimate Pet Liner for the life of your vehicle.
Our cargoliners are hand sewn to provide the highest quality on the market today.
Available for SUVs, cars, some station wagons, & vans.
Made of heavy duty non-slip vinyl that's easy to clean.
Protects your entire cargo area including side panels, top and back of rear seats.